Avient K Show 2022 Press Kit
We Are Avient
Avient Corporation (NYSE:AVNT) is a global manufacturer of specialized and sustainable polymer materials. We're focused on solving the world's most complex material science problems by creating innovative products that enhance application performance and protect the environment. To accomplish this, we combine talented, tenacious people with broad and deep manufacturing capabilities and exceptional service. Our customers include brand owners, OEMs, processors and assemblers in the automotive, building and construction, consumer goods, electronic and electrical, healthcare, packaging, textiles, transportation, and wire and cable industries.
Read and download the latest announcements from Avient below
Avient Corporation today announced a new collaborative success with L'Oréal that will be on display at the upcoming K 2022. L'Oréal recently expressed the need for a tool to help simplify the process of developing color with recycled resin. Avient accepted the challenge, offering its Post-Consumer Recycled (PCR) Color Prediction Service that was able to help L'Oréal achieve global color consistency and speed up launch time for its Redken line of hair care products, which can support those in the plastic packaging industry facing the same issue when using mechanical recycling resin grades.
Avient Corporation today announced it will launch the new ColorMatrix™ FlexOne™ system for liquid metering at the upcoming K 2022. This innovative equipment technology is a single unit, developed for a range of applications with sustainability in mind.
The ColorMatrix FlexOne system incorporates efficiency-enhancing features including an integrated pump with a gravimetric liquid metering system along with an automated and self-correcting calibration capability. These high-accuracy technologies ensure continuous and consistent delivery of liquid color & additives, reducing overall waste. It also uses the patented PlanetPak™ packaging and delivery system. The box and inner liner are recyclable and compact, making it efficient to transport, handle, store and dispose of easily. Customers can expect to achieve a 99%+ yield of liquid contents from a PlanetPak container.
Avient Corporation, a premier provider of specialized and sustainable material solutions and services, is introducing new recycled and bio-based polyolefin formulations at the upcoming K 2022, further extending its sustainability portfolio in Europe.
Maxxam™ REC recycled polyolefins are formulated with 25-100% recycled resin from post-industrial recycled (PIR) and post-consumer recycled (PCR) sources. Maxxam™ BIO bio-based polyolefins are formulated with 15-100% bio-based resin and/or natural filler from renewable plant sources. Both solutions offer a more sustainable alternative to traditional polyolefin grades while achieving comparable performance.
At the upcoming K 2022, Avient will feature a recent successful collaboration with a global customer and manufacturer of medical devices. To support the customer's desire to create an improved medical instrument that is bio-compatible without compromising safety, chemical resistance, or color, Avient provided pre-colored solutions using the newly launched Colorant Chromatics™ Transcend™ Premier Healthcare Colorants.
Demand is growing for vivid colors that help healthcare products and tools stand out to medical professionals during their daily work and create a friendly environment for patients. However, medical devices and instruments are frequently exposed to harsh temperatures and chemicals for cleaning and disinfecting, which can diminish safety and color.
Avient and Borealis today announced the results of a new joint study for the upcoming K 2022 Trade Fair. The study addresses the challenges of color matching in PCR for rigid packaging, offering options that can create global color consistency, quality, and circularity.
In 2018, Borealis launched EverMinds™, an umbrella platform uniting its activities and initiatives aimed at advancing action on circularity. Bridging from the EverMinds™ platform, Borealis and Avient recently completed a joint application study investigating how to optimize color matching when using post-consumer recycled material (PCR) in rigid packaging applications. Insights obtained from the joint study will help value chain partners and customers take advantage of the wide range of color options that can be enabled by the use of Borcycle™ M compounds (mechanically recycled polyolefins) from Borealis and color solutions from Avient for even the most sophisticated application requirements.
Avient Corporation, a premier provider of specialized and sustainable material solutions and services, today announced its new reSound™ Ultra-Low Carbon Footprint TPEs that can achieve a negative, neutral, or near-zero product carbon footprint (PCF).
These TPE formulations offer an industry-first cradle-to-gate PCF range between negative 0.46 and 0.0 CO₂ equivalent kg/kg product while delivering comparable performance to traditional TPEs. The cradle-to-gate portion of the product life cycle refers to the carbon impact of a product from raw materials and product manufacturing. Avient follows the ISO 14067:2018 standard to calculate PCF values and utilizes global formulation expertise, green manufacturing processes, and sourcing & logistics competence to achieve such low or negative values.
At K 2022 next month, Avient is showcasing several new game-changing innovations to expand its comprehensive portfolio. These new materials and services focus on meeting specific customer needs while helping to advance a circular economy.
"Right now, industries across the globe are adjusting to an incredible number of significant challenges in a short period – overcoming supply chain issues, reducing environmental impacts, and more – and Avient is rising to help customers meet these challenges," said Holger Kronimus, vice president EMEA and general manager Specialty Engineered Materials EMEA and India, at Avient. "We welcome K 2022 attendees to visit our stand and learn how Avient is helping them address these needs with a new generation of specialized and sustainable technologies."
At K 2019, Avient exhibited under its former name, PolyOne. Since then, Avient has become better together by combining with global industry leaders, including the recent addition of the Avient Protective Materials portfolio, including the Dyneema® brand, the world's strongest fiber™. This combination of expertise and technologies will help customers adapt to a changing world with innovative materials, distinctive services, and a more secure supply chain.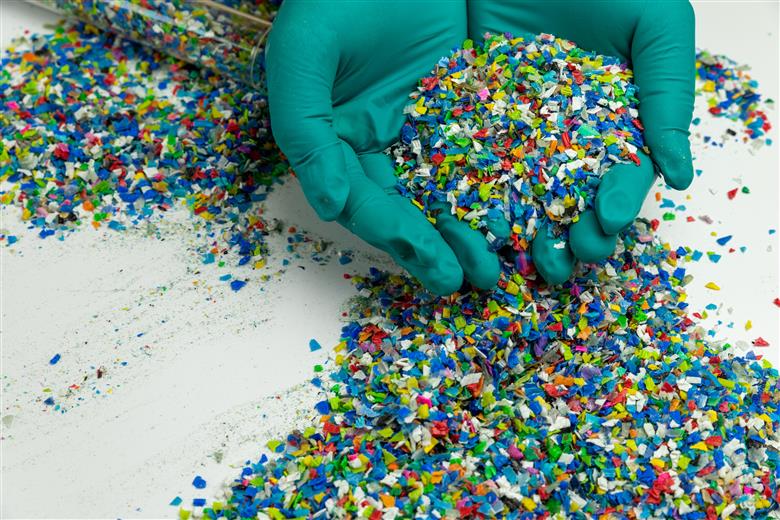 Avient Corporation, a premier provider of specialized and sustainable material solutions and services, today introduced its breakthrough PCR Color Prediction Service for polyolefins and polyethylene terephthalate (PET) resins, and the company's new polyolefin antioxidants, Cesa™ Nox A4R Additives for Recycling. These sustainability solutions are specifically designed to improve the customer experience of working with post-consumer recycled (PCR) content for materials used in packaging. Both align with the eight ways Avient helps customers be more sustainable.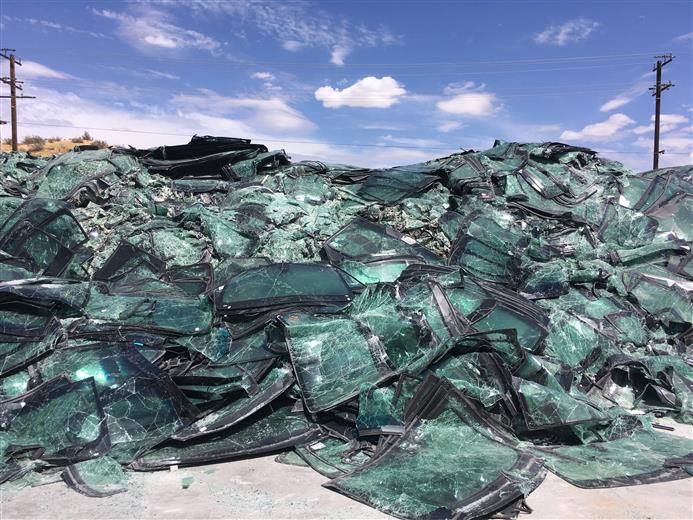 Avient Corporation, a premier provider of specialized and sustainable material solutions and services, today announced new engineered polymer solutions that can improve the sustainability of automotive applications. First, two additional grades have been added to the reSound™ REC thermoplastic elastomer (TPE) portfolio. Both grades are formulated with polyvinyl butyral (PVB) recycled from automotive glass by Shark Solutions. Also announced are two new Edgetek PKE polyketone (PK) grades with non-halogen flame retardants (NHFRs). Applications for reSound REC TPEs include automotive exterior and under-hood components, while Edgetek™ PKE NHFR formulations are specifically designed for electric vehicle (EV) components, including connectors.
---
Notes for editors
About Avient
Avient Corporation (NYSE: AVNT), with 2021 revenues of $4.8 billion, provides specialized and sustainable material solutions that transform customer challenges into opportunities, bringing new products to life for a better world. Examples include:
Unique technologies that improve the recyclability of products and enable recycled content to be incorporated, thus advancing a more circular economy
Light-weighting solutions that replace heavier traditional materials like metal, glass and wood, which can improve fuel efficiency in all modes of transportation and reduce carbon footprint
Sustainable infrastructure solutions that increase energy efficiency, renewable energy, natural resource conservation and fiber optic/5G network accessibility
Avient employs approximately 8,700 associates and is certified ACC Responsible Care®, a founding member of the Alliance to End Plastic Waste and certified Great Place to Work®. For more information, visit www.avient.com.
To access Avient's news library online, please visit www.avient.com/news.
Reader enquiries
Avient
33587 Walker Road, Avon Lake
OH 44012
USA
Phone: +1 440 930 1000
Website: www.avient.com
Twitter: @AvientCorp
LinkedIn: avient-corporation
YouTube: Watch videos